ABCRA BUSHMEN'S POST NEWSLETTER MARCH 2021
OUT NOW! Welcome to our March issue of the ABCRA Bushman's Post Newsletter!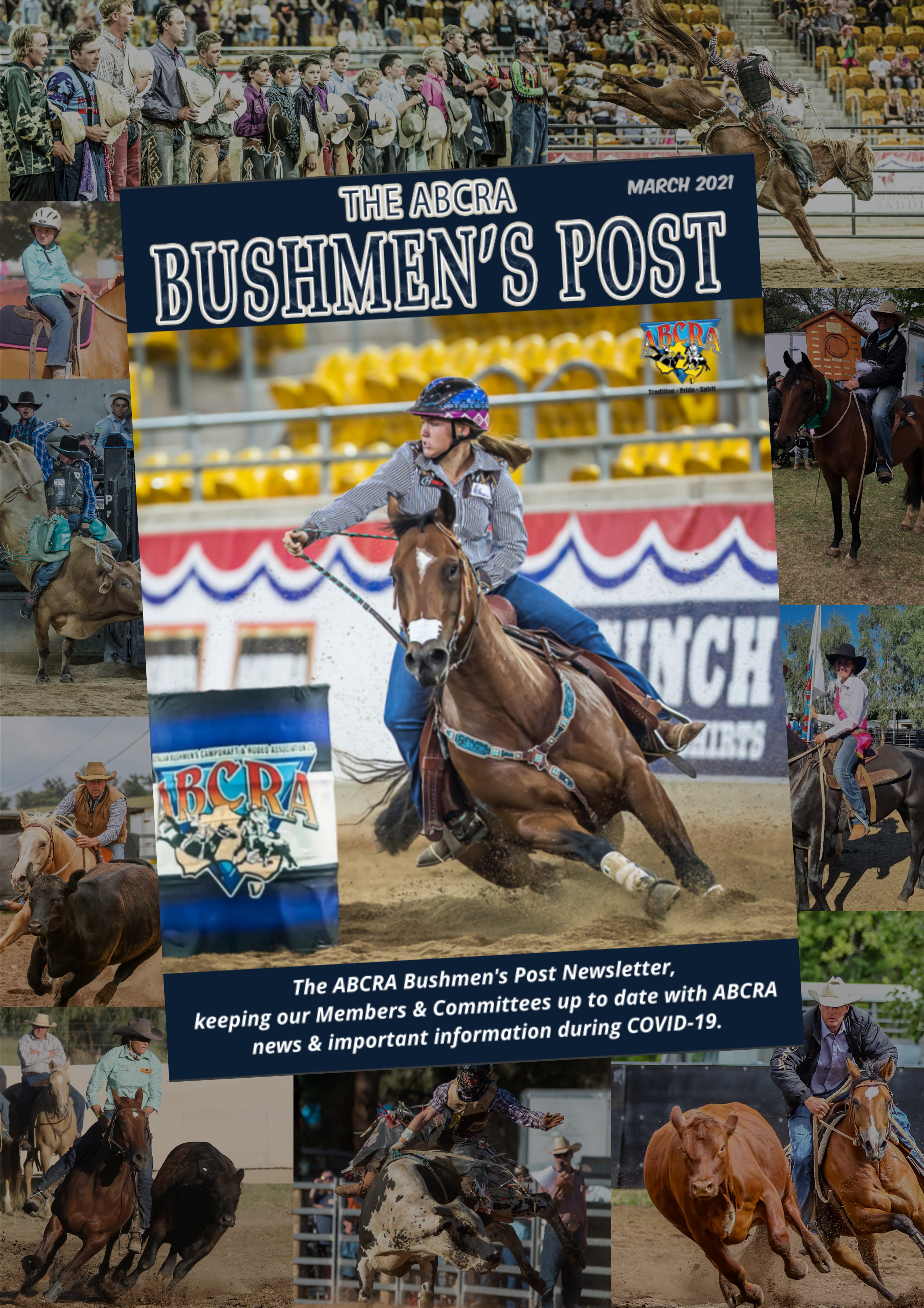 During COVID-19, whilst our printed magazine is currently in hiatus, we aim to keep our Members, Committees, Sponsors and Followers up to date with news and important information via our monthly digital Newsletter. To view the March Bushmen's Post Newsletter simply click on the image above!