2023 Classic Ladies Foundation Young Ambassador Quest
Classic Ladies Foundation Young Ambassador Quest
With the concept of raising funds & awareness to benefit rural communities, the Classic Ladies Foundation was born. The Classic Ladies Foundation works together in the lead up to and during the Nutrien Classic to ensure fundraising and donations to charities are conducted in a structured manner.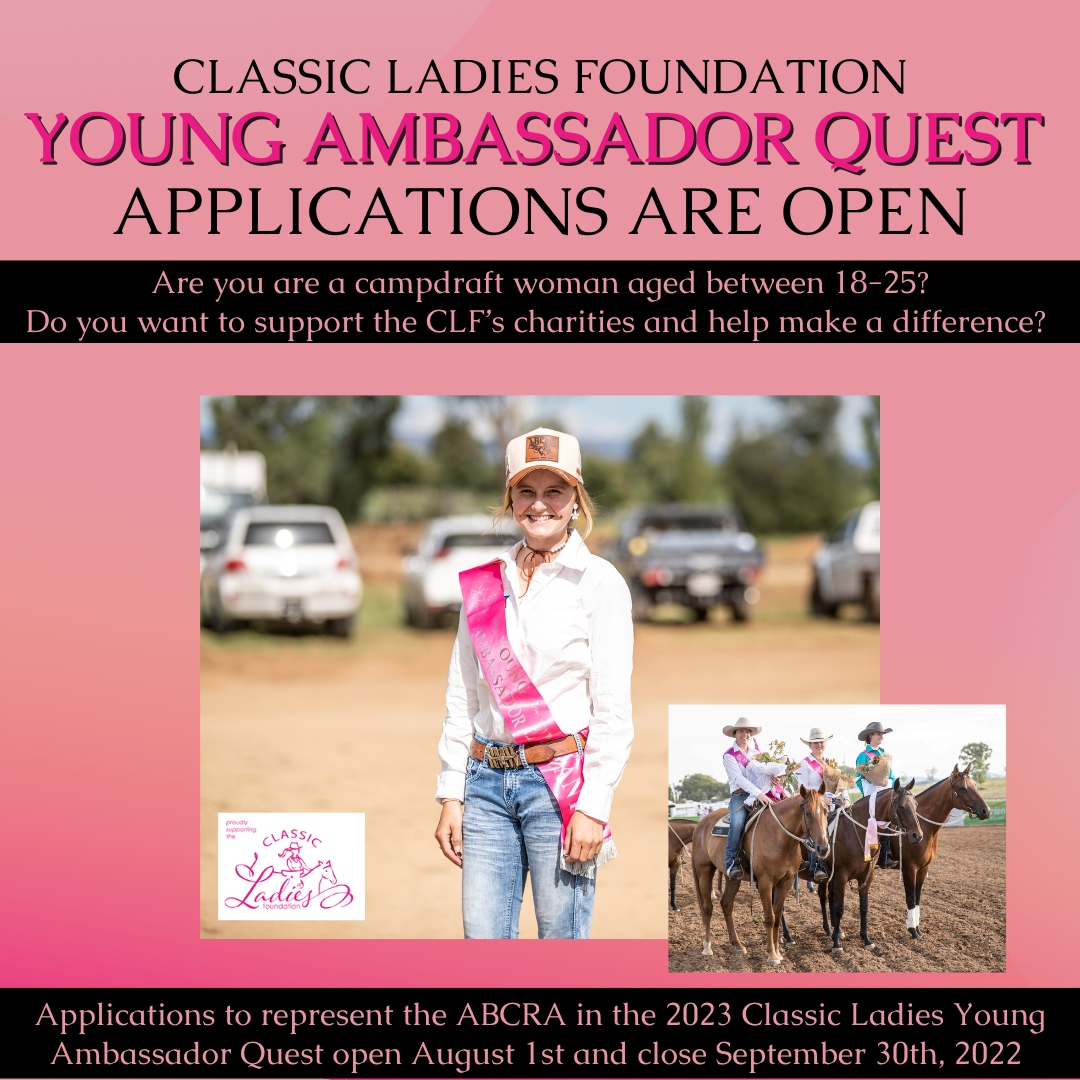 The aim of the Quest is to support and empower young women who participate in the sport of campdrafting, have a passion for the sport and are interested in getting involved in the Foundation's fundraising efforts.
Duties of Quest finalists will include participating in the CLF fundraising activities. You will be actively involved and support the CLF's participation at both the Nutrien Classic Sale and Warwick Gold Cup events. Throughout the Quest, finalists are expected to promote the CLF and their chosen charities. You will have the opportunity to be involved in everything from being part of award ceremonies held during the Nutrien Classic, CLF flag bearers leading out finalists at campdrafts and assisting in sashing winners at events as well as assisting at the CLF promotional stalls and representing the CLF throughout the year at campdrafts and other events.
Don't miss the opportunity to be part of this exciting Quest, supporting the Classic Ladies Foundation and their chosen charities through the sport of campdrafting! Appliations open August 1st, 2022.