2022 ABCRA Annual General Meeting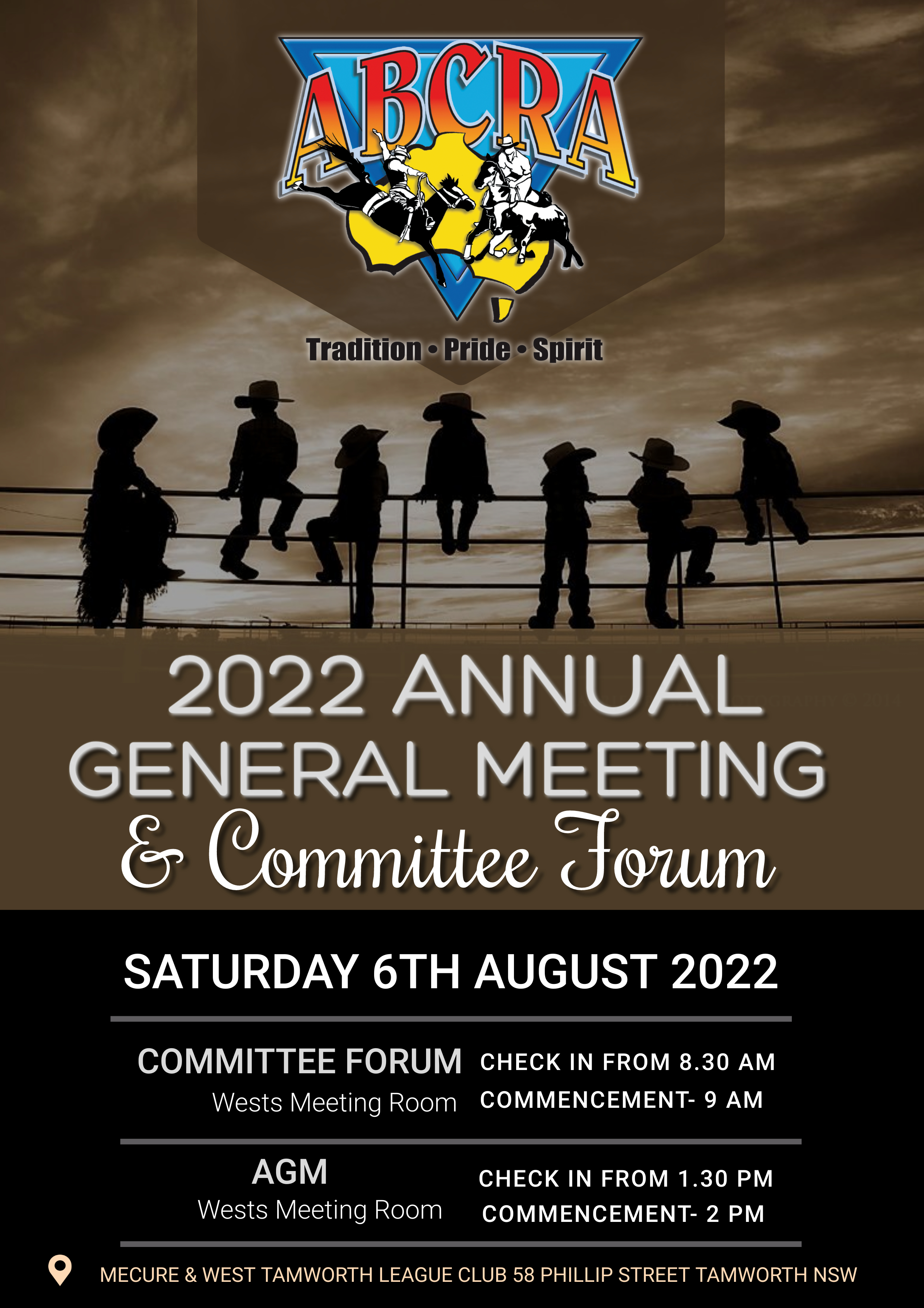 NOTICE
ANNUAL GENERAL MEETING 2022
Notice is hereby given of the Annual General Meeting of The Australian Bushmen's Campdraft and Rodeo Association Limited ABN 82 002 967 142 which will be held on SATURDAY 6th AUGUST 2022 at the Wests Meeting Room West Tamworth League Club 58 Phillip Street West Tamworth NSW 2340 at 2 pm.
Register HERE for ABCRA AGM Attendance
NOTES:
1. REGISTRATION:
Each person who proposes to attend is required to notify ABCRA of their intention to attend and contact details at least 8 days before the meeting (4 pm 29th July 2022).
Physical meeting attendance:
Registration for physical attendees will only be accepted via online submission
Audio Visual Attendance
Any person who is intending to participate in the Annual General Meeting via audiovisual technology, including those entitled to vote, must register online
no later than eight (8) days prior to the meeting (4 pm 29/7/22).
Registered persons will be issued with the meeting link and relevant information prior to the meeting
2. PERSONS ENTITLED TO VOTE:
i. Each Member of the Board at the time of the commencement of the general meeting
ii. Two delegates appointed by each financial Committee;
iii. The two delegates appointed by each Zone pursuant to rule 28(b);
iv. The two (2) delegates appointed by each Members Council pursuant to constitution rule 21; and
v. Each Life Member of the Association
3. INELIGIBILITY TO ATTEND:
Pursuant to guidelines issued by ASIC if any person who is entitled to vote at the meeting is unable to attend by reason of that person's health, public health directions then in force or restrictions on travel from or to that person's home State then arrangements will be made for that person to attend the meeting via virtual technology.
4. PROXY VOTING: (form will be available within 30 days of the meeting date)
Voting Proxies will only be accepted on the official form. Proxies must be signed and received by Head Office no later than 4 pm Thursday 4th August 2022. Proxies may be returned via email admin2@abcra.com.au or PO BOX 5313 South Tamworth NSW 2340
DATED: 1st July 2022
By Order of the Board
Craig Young
Company Secretary / Executive Officer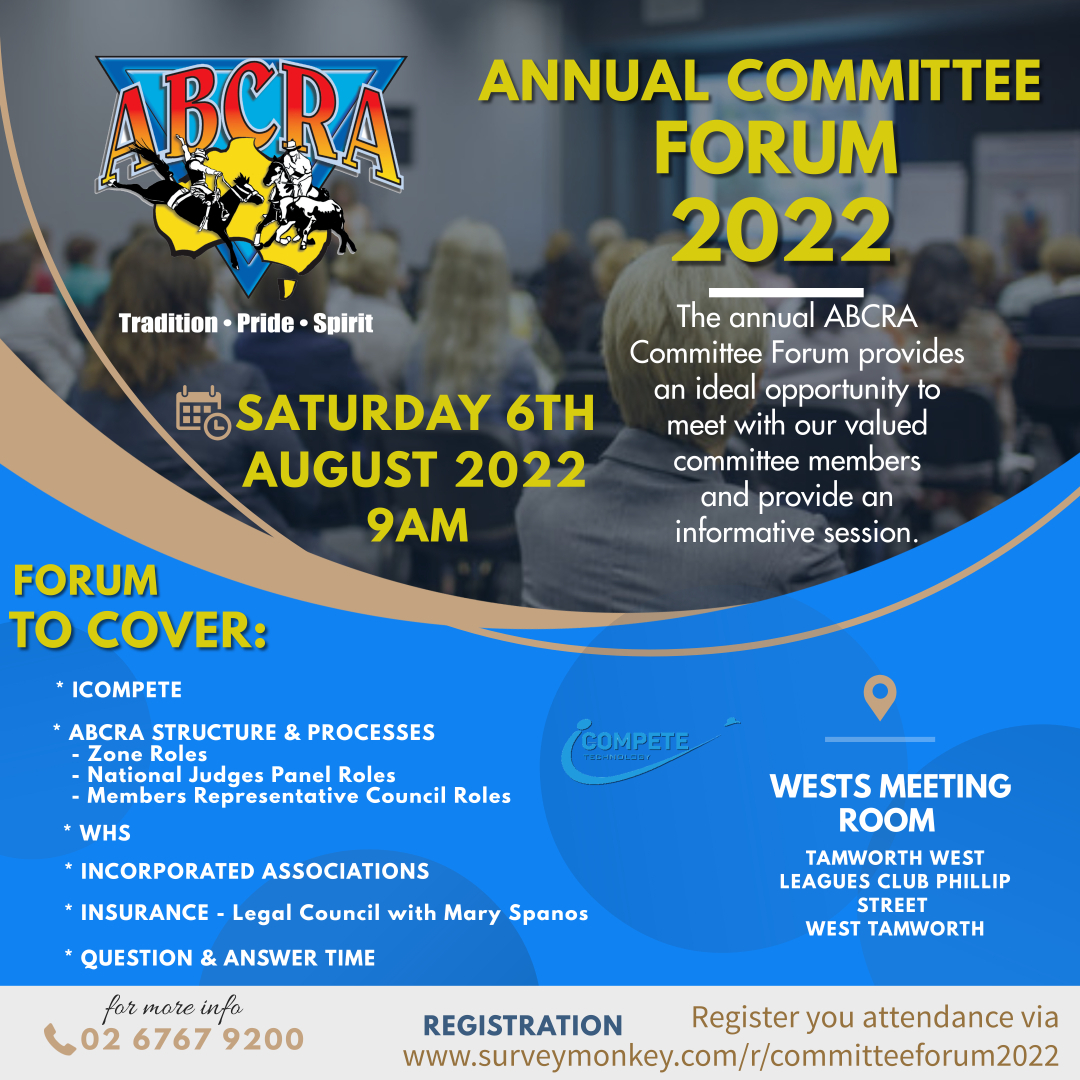 Please register your attendance and submit any content you would like addressed by Monday 25th July 2022 via the link below.