Australian Bushmen's Campdraft and Rodeo Association
The ABCRA is Australia's largest Rodeo, Campdraft and Challenge, Sorting & Penning organisation that was formed in 1946 for the purpose of coordinating and assisting affiliated committees to conduct their events.
---


---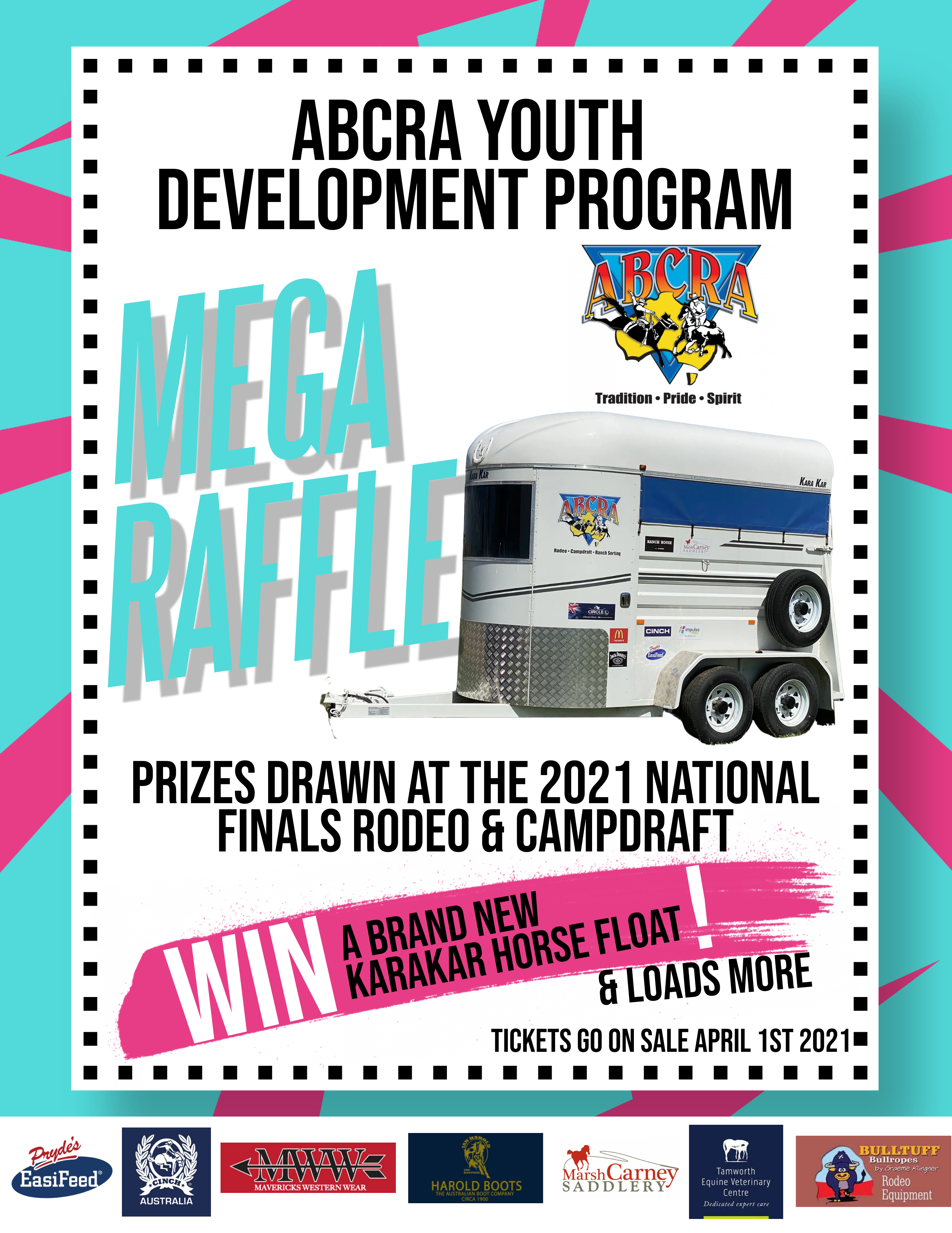 Made possible by our valued sponsors, our goal is to further raise money for our Youth Development Program through the 'ABCRA Youth Development Mega Raffle', Sponsorship and Government Grants to fund Youth Camps and Educational programs throughout Australia.

Youth Camps will provide an opportunity for Junior Members to experience different equine disciplines including Rodeo, Campdraft and Team Sorting.
Leading Competitors and Coaches will guide and train our Youth along with instilling the importance of good manners, behavior and respect.
The ABCRA would like to thank all the generous businesses and people who donated prizes to make up the prize pool for this raffle. Harold Boot co, Tamworth Equine Veterinary Center, Bulltuff Bullropes, Mavericks Western Wear, Marsh Carney Saddlery, Pryde's EasiFeed, and Cinch Australia.

---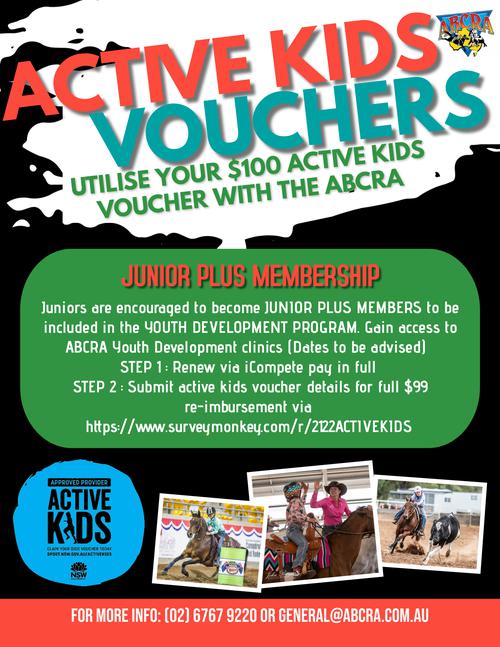 21/22 Membership Year ABCRA ACTIVE KIDS VOUCHER REIMBURSEMENT
The ABCRA are now able to utilise the Active Kids Program for Junior NSW ABCRA Memberships!

Juniors are encouraged to become JUNIOR PLUS MEMBERS to be included in the YOUTH DEVELOPMENT PROGRAM. Gain access to ABCRA Youth Development clinics (Dates to be advised).
How to claim Active Kids Vouchers and redeem for NSW ABCRA junior memberships
---